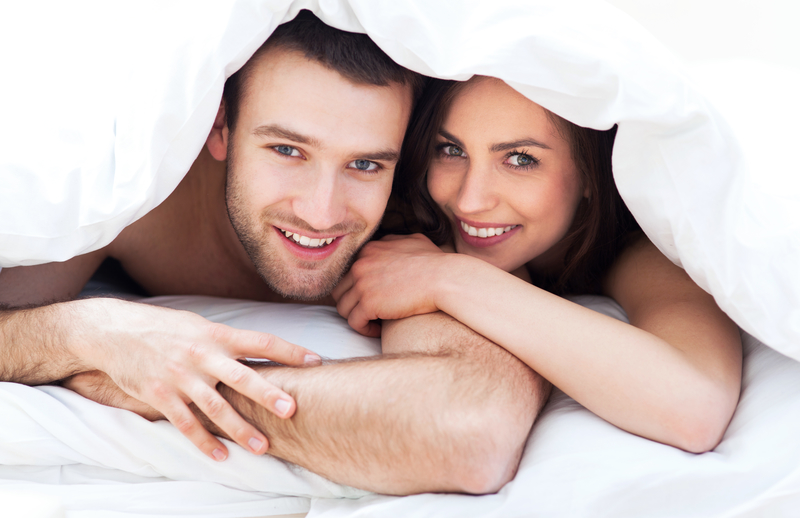 The chill in the air, the early sunsets, the coveted seasonal beverages, these all mean one thing: it's officially cuffing season. While the kinky among you may be saying, silly sexperts, every season in cuffing season for me – we aren't talking about what goes on in your fave dungeon. "Cuffing Season" is a term for the phenomenon where people who are generally happy being single in beach weather suddenly want to hunker down and snuggle up with a mate during the colder months. Basically, they are willing to be cuffed. While the term cuffing season is more recent and has been traced to college campuses, Canadians have noted the phenomenon of "taking a winter wife" for ages. Beyond the desire for body heat, there are various social psychological explanations for this, such as the association of winter with loneliness, the holidays and family pressures, the panic that there will be no opportunity to be out and about. The fears and desires that surface during this time are important to honor and explore, whether you are in a monogamous relationship or not. Here are a few tips on making it through the winter months.
It's OK to need contact
While western society promotes individualism and self-sufficiency, the truth is we all want to feel loved, wanted, and connected. Maybe in the warmer months it can feel a little easier to be a lone wolf, getting things done, focusing on yourself but still feeling like your quota of human contact is met. Personally, we feel like just seeing more skin out in the sunshine makes the world feel more connected, and sexier. The winter months can feel isolating. It's good to have a plan for staying connected even if it doesn't involve getting laid. Plan a weekly poker night, happy hour, movie night, booty call, snuggle party, whatever it is that keeps you feeling warm and connected. It can be hard to motivate last minute when you know you're gonna be chilled to the bone. If you're in a relationship, plan something with your partner that feels intentional and fun, not just a default night of side by side laptoping.
It's OK to Hibernate
If you are someone who loves to be home more and have time for introspection that is wonderful and don't feel pressure to force yourself out and about. Give yourself permission to take some time to yourself. If you are single a sick of the dating roller-coaster it's alright to sit a season out and focus on taking stock and visualizing what you actually want. If this sounds overwhelming we would love to help. If you're in a relationship maybe you and your love truly cherish this time to netflix and chill and that is great as well. Just check in with yourself instead of going on default.
Communication is Key…even if the relationship is only seasonal
So maybe you are someone who takes a winter wife (or husband) and you find yourself overly committed come the spring when you suddenly want to experience a bit more freedom. If this sounds familiar, you can stop doing it haplessly and start doing it consciously. There is nothing wrong with spending more time with a new lover in the winter months, but it is a good idea to check in and approach this with honesty while still making them feel special. Also, some people who are scared of commitment might need the winter as an excuse to allow themselves to enjoy engaging more fully in a relationship. Just make sure you are not consoli-dating – taking an early promising connection and instantly putting all of the pressures of an LTR – since this can jeopardize a good thing. Who knows, this winter lover could become a year round staple.
Keep Yourself Warm
No matter what your relationship status, the winter is a great time for an extra dose of self-love. Heat up a heating pad, warm up your favorite pumpkin spice lube, and enjoy the feeling of getting away with something. Oh and it's totally OK to keep your socks on.