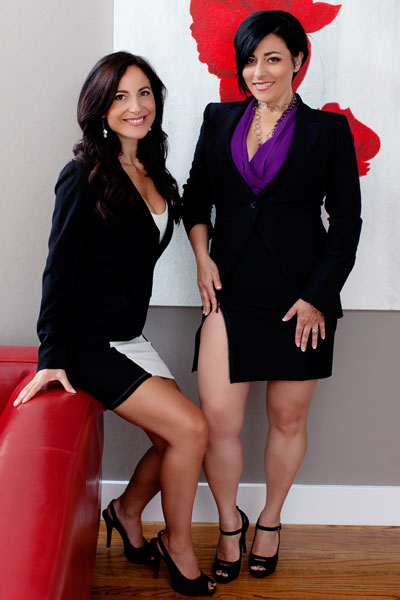 Celeste and Danielle take on very few clients for intensive and focused transformational work. They are the authors of the books Making Love Real and Cockfidence, and the creators of the Somatica Method and founders of the Somatica Institute. They train professionals from around the world in the Somatica Method and are leading experts on the topics of sex and relationship.
Work with Celeste and Danielle
Celeste & Danielle are focused on training practitioners and spreading the Somatica Method around the world, therefore they see a very small number of local, national, and international clients. They are currently offering short-term, intensive, and focused work. Celeste and Danielle each offer 10-hour intensive packages over 3 days for people who travel to visit them in their practice. They also offer five, 2-hour sessions over six weeks for local individuals and couples. The cost of these 10-hour packages are $5000. If you think you might be interested in working with Celeste or Danielle for a short, focused and life-changing intensive, please email us at [email protected]. Once you complete an intensive, you may be referred for follow-up to a Certified Somatica Practitioner if requested.

Work with a Certified Somatica Practitioner
Celeste and Danielle have been training and developing Certified Somatica Practitioners over the last six years, teaching them to work with clients in their method which has transformed so many people's sex lives and relationships. Most clients who inquire are referred to Somatica practitioners in their area. These practitioners provide ongoing support, growth, and development in the area of sex and intimacy. Many of them work over the phone or Skype as well as in person. Practitioner's fees range from $175 to $275 for 75-minute sessions. Check out our Referral List of Certified Somatica Practitioners.
Get a Taste of the Work – Take an Audio Class
If you want to start right away on getting more in touch with your sexual energy and learning skills around sexual mastery, you can download one of Celeste and Danielle's audio classes.
Speaking Engagements and Media Inquiries
Celeste and Danielle are leading experts in the field and bring a unique, cutting edge view to sex and relationship-related issues. They are available for media appearances on TV or radio as well as speaking engagements and are also happy to help as experts with advice via email or phone interviews for articles or books. For press and media inquiries click here.