Conquer Erectile Dysfunction!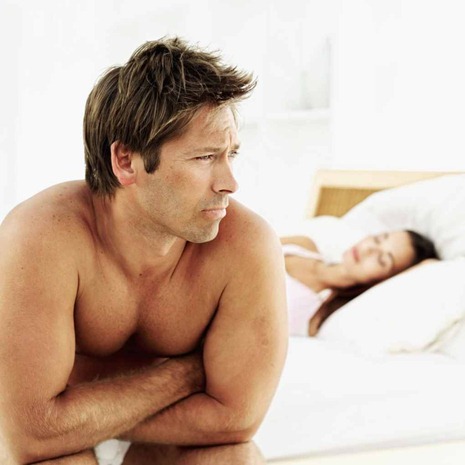 Countless men suffer from erectile dysfunction (or ED) – the inability to get or maintain an erection. While many drugs -such as Viagra and Cialis – can mask the symptoms, they do not deal with or treat the underlying causes of ED.
For many men – and the ones who have medical conditions that prohibit the use of performance-enhancing drugs – medication is not an effective solution. But there is help – and that's where Erectile Dysfunction Coaching comes in.
Treat Erectile Dysfunction Without Drugs
Frequently, men want to fix ED, but simply do not like the idea of being reliant on a drug. While we are not against drugs as one possible pathway to greater confidence, we believe starting with more natural, holistic solutions should be first. We also urge our clients not to underestimate the importance of being an amazing lover – or if you are part of a couple, having the best communication possible.
We work with many men who deal with erectile dysfunction and want men to know that, for many of you, there are alternative solutions, especially when the root of erectile dysfunction is psychological as opposed to physiological. If you want to get all of the information we have on psychological ED in one place, download and listen to our Face Your Erectile Dysfunction Now audio class
Psychological Erectile Dysfunction
One way to tell if you are dealing with psychological ED is if it is not across the board. In other words, if you feel comfortable and relaxed and have perfectly normal erections during masturbation but cannot get them with a partner, you are likely dealing with psychological Erectile Dysfunction. (Note: If you are having ED in all situations, even masturbation, make sure you get it checked out as it can be a sign of heart disease).
3 Underlying Causes of Erectile Dysfunction
We have found that psychological ED has at least 3 underlying roots and we are offering a short series explaining each of the roots and how to deal with them. It is also possible to be dealing with two or all three of the underlying causes at once. We believe you are the expert on your own life and sexual health. In reading these articles, you might consider which underlying causes of ED feel like they might apply to you. For partners of folks dealing with ED, take account of what you know about your partner, and see if any of these seem to fit.
The three underlying causes are performance anxiety, impulse control (too much, not too little), and a functional response to a dysfunctional situation. A functional response is where you have very good reasons NOT to be having sex with the person you are attempting to have it with and your penis knows better than you do.
Check Out Our ED Articles
In our first article, we talk about performance anxiety and how you can turn the tides. The second deals with why too much impulse control short-circuits your body's natural arousal mechanisms and how to get back in touch with and follow your instincts. In our third piece, we will talk about how your penis can sometimes be smarter than you and how to start listening and taking seriously what it says! Join us for our Cockfidence Workshop, and learn how to have the best performance possible!
In Somatica Sex Coaching Sessions You Will Learn To:
Let go of performance anxiety through breath and erotically embodied relaxation
Follow through on your impulses
Turn women on so you get aroused by their sexual response
Allow your sexual desire to flow and your hard-on to follow that flow
Engage women with your whole body instead of putting so much pressure on your penis
Listen to the wisdom of your penis, regardless of what your big brain is telling you
Prepare For Your Session:
Read Cockfidence: The Extraordinary Lover's Guide to Being the Man You Want to be and Driving Women Wild.
Download our Psychological Erectile Dysfunction audio programs.
You also want to check out our personal growth workshop, InLove.