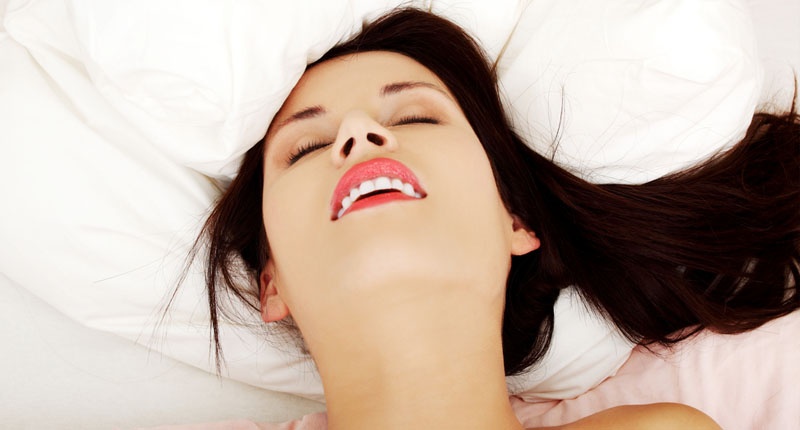 In case you didn't know, there is something we should all be celebrating as soon as possible and that is the beautiful practice of self-pleasure. Yes- May is Masturbation Month (or Maysturbation month as one of our brilliant Facebook followers suggested) and we could not be more excited to revisit this essential act with you all (and with ourselves, of course). For most of us, maturbation was our first sexual experience but instead of giving our relationship with ourselves the time and attention this first love deserves, we often think of it as a functional quick-fix. Now there is nothing wrong with that, but why not see how much pleasure and fun could be had if we gave masturbation a little more love? We have a few ideas of how you can bring some of that spring fever energy back to yourself, which will likely inspire you to spread the love.
1. Take your time
When was the last time you actually set aside some time to do yourself proper? Make a date with yourself that involves a bit of lead up, some extra attention, and maybe a delicious nap afterwards. You may surprise yourself with your own potential for self-induced pleasure when you actually dedicate a solid window of time.
2. Mix it up
Most people have a go-to way that they masturbate. This might involve a trusty vibrator, a favorite porn, a certain position. Often these are habits of efficiency and, although tired and true, this month we challenge you to change them up a bit. It may take a little longer but it will be worth it, we promise.
3. Try it with a buddy
We are huge fans of mutual masturbation. Not only is it super hot to watch, or have specific tasks as a helper (nipple sucking is a solid go to) but watching your partner pleasure themselves can be very informative and can give you all sorts of great ideas for how to please your partner. Also, if you are into role-playing there are many fun ways to create scenarios where you are only "allowed" to touch yourselves.
4. A change of scenery?
Without risking arrest, think of a new location that might add a bit of variation to your routine. Maybe you usually touch yourself on that chair in front of your computer, in the shower, or in bed. Isn't it time to try the couch, the secluded back porch, or in front of your partner on their work-at-home desk?
5. Buy a new toy
Treat yourself! Afterall, much-beloved sex toy supplier Good Vibrations is the original masterminds (get it, master?) behind Masturbation Month so why not show them, or any other fav local sex shop some love this month and get yourself the gift that keeps on giving. If it has been a while, you will be delighted to see how technology keeps advancing in the sexual pleasure field, from usb charging to remote vibe necklaces the future is at your fingertips, and in your pants.
Most of all, this month is a great time to remember that we all have the capacity to experience amazing amounts of pleasure on our own. We are whole sexual beings and we all deserve to dedicate some time to this part of our lives. It is so silly and shame-based that words about masturbation are used as insults. This Month, and every other one, let's all commit to being proud wankers, jack-offs, baters, bean-flickers, or pearl-polishers.