Cockfidence Workshop – January 2018
Have you ever dreamed of being with a woman who is hot, inviting, and generous with her sexuality, who screams when she orgasms and wants more and more? Every woman has this capacity, but it takes a confident, erotically powerful, and skilled lover to bring out her full sexual potential.
This is your opportunity to learn to seduce women for an evening or for a lifetime, to become a successful and passionate lover, and to bring presence and intimacy to all of your connections with women.

By Signing Up, You Get…
An in-depth 2.5-day practical, hands-on workshop
A 1-hour, personalized, post-workshop session with a Somatica practitioner (in person or over skype)
A copy of our book, Cockfidence™
Cockfidence™ Workshop is For You If You…
Are sharp and successful in your field, yet find it challenging to understand the women you are dating.
Are not satisfied with your sex life or are in a sexless relationship/marriage with a partner who seems uninterested in sex.
Want to enhance your seduction skills and become a better lover.
Want to know what women mean by "being emotionally available" and raise your emotional intelligence (EQ).
Don't know how to respond to women's emotions.
Have no idea what your partner wants in bed and you are tired of guessing.
Are concerned about getting hard (ED, Erectile Dysfunction).
Are having trouble with coming too quickly (Early Ejaculation).
Want to have a supportive network of men as part of your community.
Cockfidence™ Workshop dates and times
January 26-28, 2018
Friday – 5:30pm-8:30pm
Saturday – 9:30am-5:30pm
Sunday – 9:30am-3pm
Location: Bancroft Way, Berkeley, CA
Your investment
Tuition is $2200. Early bird fee paid in full before December 15th, 2017 is $2000. If cost is an issue, please talk to us about your options.
Cancellation Policy
If you choose to withdraw from the workshop 30 days or more prior to the first day of the program, you will be refunded all tuition paid less a non-refundable $350 cancellation fee. If you choose to withdraw from the workshop for any reason whatsoever less than 30 days before the first day of the program, or should you miss any individual class sessions, you will be held responsible for payment of the full tuition. No exceptions will be made.
"My girlfriend now introduces me as the guy who helped her find her G-Spot."
Participant
Mountain View, CA
"I learned more in one day than in 20 years."
"The instructors are excellent. I assumed that I would feel inhibited, but they made me feel very comfortable."
Participant
Cupertino, CA
What will you learn?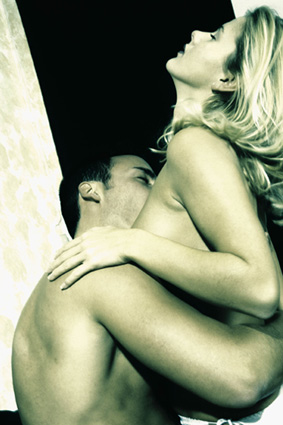 Through a systematic, step-by-step process, we will help you design your own personal framework for success with women.
Learn the foundations of connecting, dating, and relating to women.
Find out what women want sexually and emotionally.
Find out what really turns a woman on and practice it.
Leverage your natural talents to give women the hottest sex they've ever had.
Master your sexual function – understand early ejaculation and erectile dysfunction and how to deal with them.
Identify and correct negative patterns that turn women off.
Get honest feedback and experiential practice with insightful women who teach men all the time.
Practice different seduction skills and get feedback from us.
Become clear and straightforward about your desires so you can get what you want without all of the negative emotional feedback.
Why learn from us?
First and foremost, we are women who can teach you about women. We also love, understand, and have deep compassion for men. Learning from us has helped thousands of men embrace their sexual selves and feel the power and satisfaction of great sex and intimacy.
We offer practical seduction tools that take into account women's actual turn-ons and real world fantasies, not some completely different way of having sex that most women won't relate to. Also we teach experientially, this means that we will teach you tools and then give you time to try them out with female coaches in the training. After all, you can't learn how to swim unless you get in the pool and you can't learn seduction just from talking.
We are highly educated professionals in the fields of psychology and sexuality and have created a proven, unique, and cutting-edge approach to learning about sexuality and relationships.
Find out more about Celeste & Danielle.
We Get Results
"Books and some courses give you knowledge, few offer practical experience. Even fewer will put you in a situation to receive personal feedback – this course offers all three."
Participant
San Francisco, CA
"Hands on is the best, absolutely, I would recommend this workshop to any man, no matter what experience you think you have!"
"Wow, what can I say, that was perhaps the most useful workshop I have ever taken... ever. Thanks again for all your wisdom, advice, and practical tips."
Participant
San Francisco, CA
"I am blown away by doing hands-on exercises. WOW! Priceless!"
Sign Up Now!
Featured on:
Related articles
Losing It – Moving Beyond Adult Virginity

Some people choose to stay virgins until they are married while others who are interested in sex lack the skills and opportunity to lose their virginity, even when they feel ready and would like to. For these people, unfulfilled urges can combine with societal pressure, leading them to either