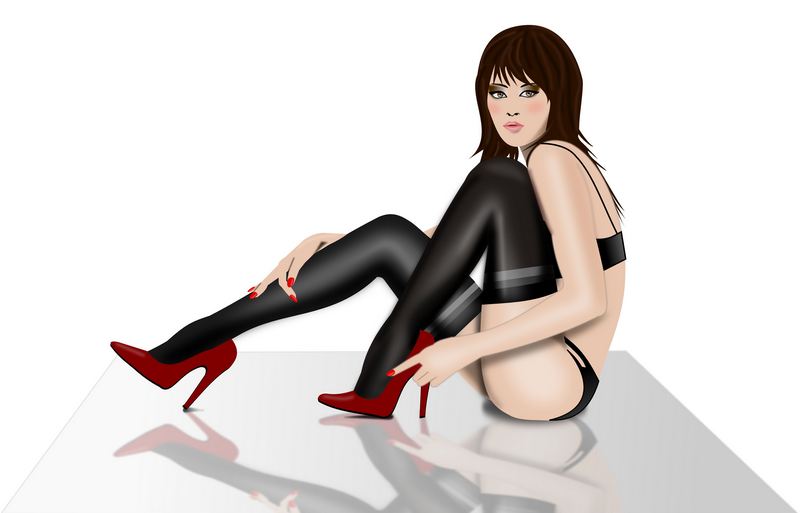 There are many plusses and minuses to porn, and it would take much longer than a short blog to discuss all of them so, in the interest of time, we want to start out by saying that porn can be a wonderful addition to a person's or a couple's sexual life. Many folks have talked about the downsides of porn, but mostly in terms of its social implications (i.e. they question whether or not it is harmful to women, etc.). As sex therapists, one of the biggest problems we see with porn however, has to do with a reduction in sensation.
The reason porn reduces sensation in the body is because it basically bypasses the body's natural arousal curve, often putting us immediately to the brink of orgasm with very little bodily stimulation. It also focuses us almost entirely on visual stimulation, leaving the other senses behind. We see many men coming into our practice after years of masturbation with porn who have difficulties being sexual with their own partners, either they are unable to get an erection or they ejaculate very quickly. We have a fun, playful solution that you might try with your sweetheart or with yourself. We call it "Sensation Porn." It's time for you to be director, screenwriter and actor so get out your video camera and make a movie of your own. The plot, the action, and the dialogue can be all yours. Then have a look at these live sex web cam shows as they are all free and so hot!
To make it truly sensational, the only thing we suggest is that, somewhere in your movie, every part of your body (or bodies) is touched, kissed, scratched, stroked, tickled, bitten, spanked or teased. If you're masturbating, you can touch and tease yourself all over using different kinds of stimulators – feathers, massagers, back scratchers and more.  Make sure you engage all of your senses, bring in delicious scents, tasty treats, and good music or make some of your own sexy sounds. Take time feeling your entire body before you even begin to think about orgasm, let the orgasm come to you. Each time you go back and watch it, it will be a continual reminder of the importance of sensation to your overall sexual experience and the long-term health of your arousal and sexual response. Who knows, you might even decide you'd rather turn it off, put a blindfold on and just feel, smell, taste, hear and touch. We certainly aren't suggesting that people need to quit ever watching porn, though it might be a good idea to give yourself a little all-over body foreplay before you turn on your favorite movie – we also suggest you watch a wide variety of porn to keep your brain open to multiple turn-ons.