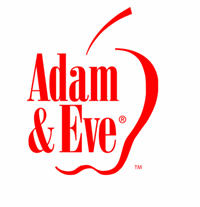 With everyone reading 50 Shades of Grey these days, it may have you wondering what you can do to turn up the heat in your bedroom. Or maybe the steamy page turning tales of Ana and Christian's BDSM aren't really your thing. No matter where your preferences fall,there's always room for improvement and change and you can achieve that by making the smallest tweaks in your sheet routine. Then another great idea in bed is to use sex toys! They are amazing for beginners and there are so many available so can give a huge amount of new pleasure that you have never experienced, so check out these brilliant sex toys for beginners!
Adding props into your sexual play is the easiest way to change things up. If you want to make it easy and more spontaneous feeling, you can use items from around the house. Ice for trailing along each other's bodies, wooden spoons for paddling, scarves for blindfolding and tying up, assorted foods for licking off and getting off. Just use your imagination and you'll find all sorts of double uses of things you already own. Plus, when you see them innocently laying around later, you'll be instantly be taken back to a more sensual mindset.
If you're not interested in using household products, try adding in a cockring or handcuffs. They're both small additions that can make a huge a difference. If you haven't really explored with lube before, be sure to grab a bottle or three. There are so many different kinds–warming, couples, flavored, water-based, silicone-based–it's worth it to just try them all out to see what you like. Adam and Eve has a great selection of all of these toys and more.
Another way to spice up your sack sessions is to engage in role playing. However, while it is fun, it's not meant for spontaneity, you have to actually plan this one out. Role playing can be a great way to pull you out of a rut or to make things interesting again if you've simply been with someone for a long time. If you want to ease into it, just start by wearing a wig and sexy lingerie. A simple hair make over can change things up enough to leave you feeling sexually recharged. If you really want to go for it, you can go for the tried and true like, teacher and student, doctor and patient, poolboy and housewife, or you could come up with more creative options like debt collector and poor housewife…or whatever. It's up to your imagination and the depth of your fantasies.
Even if you're not bored or lacking the spice, changing it up, constantly reinventing yourself and your sexual approach are great ways to keep your relationship strong and invigorated. So when you go to bed tonight grab some ice from the freezer and head for the sheets as someone else. Your partner won't know what hit them.