Stop Premature Ejaculation in 8 Simple Sessions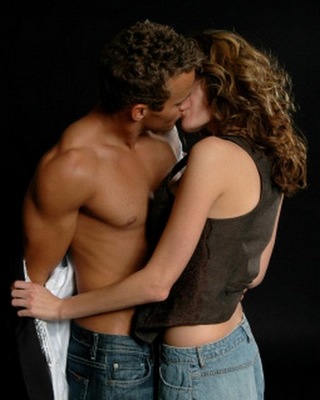 10 million men suffer from premature ejaculation (PE) and would like to learn how to last longer. Left unaddressed, premature ejaculation can lead to shame, erectile dysfunction (ED), and relationship stress and it greatly decreases your pleasure potential. The sooner you start, the sooner you will see the extraordinary effects that embodied learning can have on your ability to last longer in bed.
Stop Premature Ejaculation
Just in 8 simple sex therapy and sex coaching sessions, you can stop premature ejaculation. We offer rapid results by teaching you research-proven, body-based and straightforward techniques that will move you from a minute-man to the master of your orgasm!

What to expect in your Premature Ejaculation coaching sessions
Fast results – our experience is that in 8 sessions you can actually gain control and reap life-long benefits
Experiential learning – practice is the only pathway to body-based learning, you can't learn to play baseball from talking or reading a book
Real-time feedback so you can identify and change unhelpful habits as they are happening
Prepare for your session:
Download our Control Ejaculation audio download.
Read Cockfidence: The Extraordinary Lover's Guide to Being the Man You Want to be and Driving Women Wild.
Find out what women will never tell you about what they want in bed
"I learned more in one day than in 20 years."
"Every male and female, will benefit both themselves and everyone else they come in contact with after this workshop."
"You rock! The safe environment allowed me to go deep into my healing, unleash my goddess, and feel empowered. Thank you!"
Featured on:
Related articles
Men – Harness Your Sexual Energy!

There is nothing more sexy to women than a man who knows how to build, harness and use his sexual power and energy. So close your eyes, take a deep breath, and sit with yourself for just a minute. Notice how you feel in your body. Are you aware of and