Stop Premature Ejaculation in 8 Simple Sessions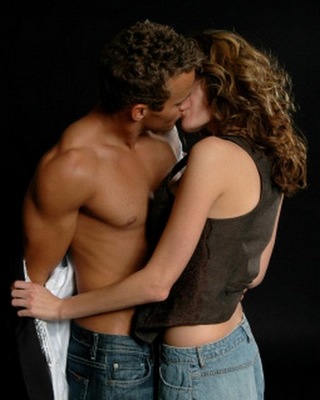 10 million men suffer from premature ejaculation (PE) and would like to learn how to last longer. Left unaddressed, premature ejaculation can lead to shame, erectile dysfunction (ED), and relationship stress and it greatly decreases your pleasure potential. The sooner you start, the sooner you will see the extraordinary effects that embodied learning can have on your ability to last longer in bed.
Stop Premature Ejaculation
Just in 8 simple sex therapy and sex coaching sessions, you can stop premature ejaculation. We offer rapid results by teaching you research-proven, body-based and straightforward techniques that will move you from a minute-man to the master of your orgasm!

What to expect in your Premature Ejaculation coaching sessions
Fast results – our experience is that in 8 sessions you can actually gain control and reap life-long benefits
Experiential learning – practice is the only pathway to body-based learning, you can't learn to play baseball from talking or reading a book
Real-time feedback so you can identify and change unhelpful habits as they are happening
Prepare for your session:
Download our Control Ejaculation audio download.
Read Cockfidence: The Extraordinary Lover's Guide to Being the Man You Want to be and Driving Women Wild.
Find out what women will never tell you about what they want in bed
"The mind, body and spirit were all addressed. The course had great content and was well-executed."
Student
Colorado Springs, CO
"I put what I learned at the first workshop to use and got great results...my girlfriend LOVED it! I am ready to go on to the next level."
Participant
San Francisco, CA
I feel like my eyes have been opened to a new world of possibilities. I didn't know what I was getting myself into, but it turned out to be life changing. Please give Celeste and Danielle my gratitude for setting up an environment for men to learn what we didn't get to learn from school, family, or society. Also, you are amazing in every sense of the word and I enjoyed sharing my trust, my passion, and my inner lion with you 🙂 From the bottom of my heart..thank you!
Featured on:
Related articles
Men – Harness Your Sexual Energy!

There is nothing more sexy to women than a man who knows how to build, harness and use his sexual power and energy. So close your eyes, take a deep breath, and sit with yourself for just a minute. Notice how you feel in your body. Are you aware of and