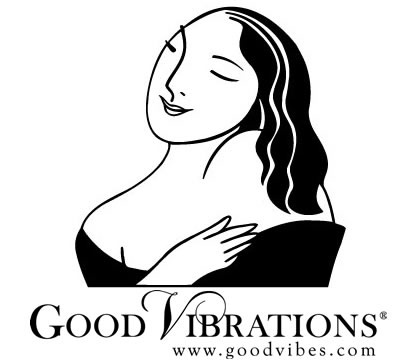 As brand ambassador for Good Vibes, I recently had the pleasure of reviewing the Truth or Dare game, a simple yet intriguing card game for couples to add some extra passion in the bedroom – or living room. The game is simple and you can start playing immediately – roll a dice, pick a card from the Truth or Dare decks and do what it tells you. The "Truth" cards actually seem to be more compelling, and we slowly gravitated to reading, imagining and sharing more about ourselves from that deck.
How much fun can you have? An example "dare" card: "Unlucky for you, little student – it's been a tough day at school – you're about to receive a failing grade… Now is your chance to do everything you can to convince your teacher you deserve to pass." Truth cards sometimes ask to talk out similar scenarios, like describing a plot to your ideal porn movie starring you and your partner. This sometimes leads to redundancy between decks – but who's really complaining? The immediate benefit is discovery – even those in long relationships will discover something new about their partners, which alone is a great reason to get the game. New couples or friends can even play just with the "truth" deck – we encourage everyone to have this experience!
Pluses:
Gets you talking: Undiscovered desires and unexplored territory will be covered in a lot of the questions which can lead to pleasant surprises for new and old relationships alike.
Fun, creative questions – some of the questions even surprised us – which is not easy to do!
Multi Demographical – aside form the heterosexual imagery of the art on the face of the cards, couples of all sexual orientations can play without a hiccup or re-wording anything.
Minuses:
Redundancy: There's lots of redundancy in the questions and dares – you'll want to be able to pass if you feel like you answered a question or performed a very similar act prior.
Some Silly Cards: A few of the Truths or Dares are either a little too childish, vague or silly. Again, you can simply mutually agree to "pass"
Overall:
A fun, simple creative game that will get couples talking (and hopefully much more!) that deserves consideration for a great gift or for a surprise activity on a rainy day.