Lesbian, Queer and Biesexual Women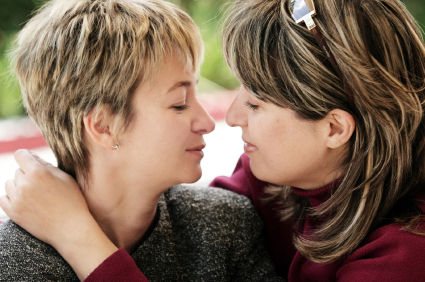 The path to discovering, nurturing and fulfilling your sexual identity and desires is challenging enough to those within a society that fosters opposite-sex relationships and can be even more so when you grow up in a society that does not accept your sexual desires.
Regardless of how you travel down this path – if it began early and was supported and cultivated by loved ones, or if you have struggled with identity in a place of discomfort or even shame – you can celebrate your journey and your growth and continue towards a place of total fulfillment. We welcome you to sex and intimacy coaching for lesbians, queer and bi women, where you can continue your journey with the support of understanding, experienced and empathetic coaches.
We begin from within, taking you into your body, where you will find a grounded peace that only embodiment can give, and then we continue to all aspects of your relationships –  from understanding and expressing your erotic desires to strengthening communication, from finding healing for your wounds and past traumas to finding the full-expression of your erotic potential.
Together
We also offer couple's coaching so that you can have the most fulfilling, romantic and erotic connection possible. We help you communicate through difficult topics and build long-term communication strategies with your partner so that your relationship will become more loving and connected and stay that way. We also offer body-based sessions where you learn to give and receive beautiful touch, communicate your physical desires, and have and give incredible pleasure and orgasms.
What to Expect
In the first sex therapy and relationship coaching session we will talk about your thoughts, feelings and experiences around sexuality and intimacy and identify your desires around coaching. We will then make a plan for how we will work together and possibly begin some of the foundational experiential work that is a part of all our coaching. In ongoing sessions we use talk, breath, role-play, and unique body-based approaches to support you in meeting all your desires.

We look forward to supporting you in creating the sexual, intimate and inspired life you desire!
Book your first session now

Prepare for your session:
Read Making Love Real
Listen to audio breathwork Awaken your Inner Sex Goddess
Featured on:
Related articles
Transgender Love On Oprah

Love is really about the feeling you get when you are with someone who really touches your heart and your life in positive, life-affirming ways.