Press Inquiries
For press inquiries, please contact us at:
[email protected]
415-336-3258
Past media appearances
Bio:
Sex Therapists and Relationship Coaches Danielle Harel, PhD and Celeste Hirschman, M.A. have created a cutting edge method that goes way beyond the hot tips and tricks people are inundated with daily. Their innovative method appeals to individuals and couples who are tired of lengthy talk therapy and who desire effective solutions that create lasting transformation in their sex lives and relationships. Harnessing their extensive education as well as their rich background working experientially with clients in their own Somatica Method, Celeste & Danielle are available to offer their unique views on a wide variety of topics including:
Reviving A Sexless Marriage
Helping People Find Sexual Compatibility
Understanding and Enhancing Attraction
Affairs – Why They Happen and What They Mean
Experiential Learning about Sex and Relationships
Orgasms and G-Spots
How to Build Intimacy
Effective Emotional Communication
Having Sexually Fulfilling Relationships
Being an Extraordinary Lover
Overcoming Erectile Dysfunction
Mastering Ejaculation
Women's Sexual Empowerment
Body Image Issues
Seduction, Romance and Passion
Dominance and Submission
Discovering Unique Turn-Ons
Learning How to Date Successfully
The Healing Power of Sex
BDSM/Kink
We would be delighted to appear on your TV or radio show, and are also available for public speaking and workshops.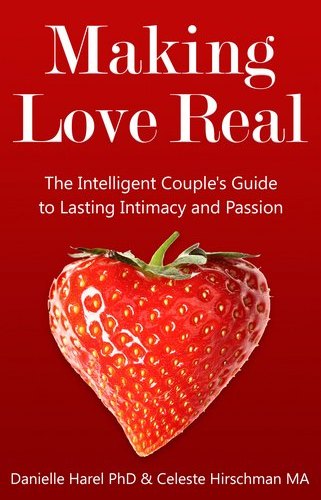 Paperback, 288 pages
Publisher: Somatica Press
Language: English
ISBN-10: 0692525483
ISBN-13: 978-0692525487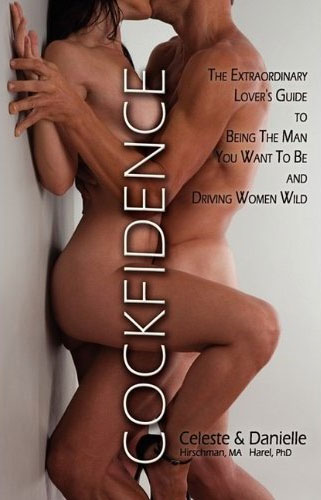 Paperback, 274 pages
Publisher: Somatica Press
Language: English
ISBN-10: 0983240302
ISBN-13: 978-0983240303

Celeste and Danielle are frequent fliers on the Sex With Emily podcast and are two of my favorite guests. They present informative, insightful information in a relatable way that is easily digestible and extremely helpful to my audience's most common questions.
Dr. Emily Morse, host of the Sex With Emily podcast
When I interview Danielle and Celeste, it's like this exquisite balance of energies, a dance of wisdom, a hot erotic authentic sacred tapestry of possibility in relationships, sex… even on how to parent my teenage son! I walk away feeling juicy, empowered and more ME! Definitely book them.
Allana Pratt, Intimacy Expert
Completely original and unique [Cockfidence] provides practical insights and exercises that are truly life-changing. Should be required reading for all men.
Dr. Sandor Gardos, Sex Therapist and founder of MyPleasure.com
[Making Love Real] is a must read for all couples in the practice of relationship. The tools presented are practical, effective and often fun. This is the art of loving!
Dr. Liam Snowdon, Professor at the Institute for the Advanced Study of Human Sexuality
I can't believe no one ever gave me this information about women before. I went home and practiced with my partner and we had more passionate sex than we've ever had.
Since we worked with you, my wife is an orgasm machine. I can barely keep up with her!"