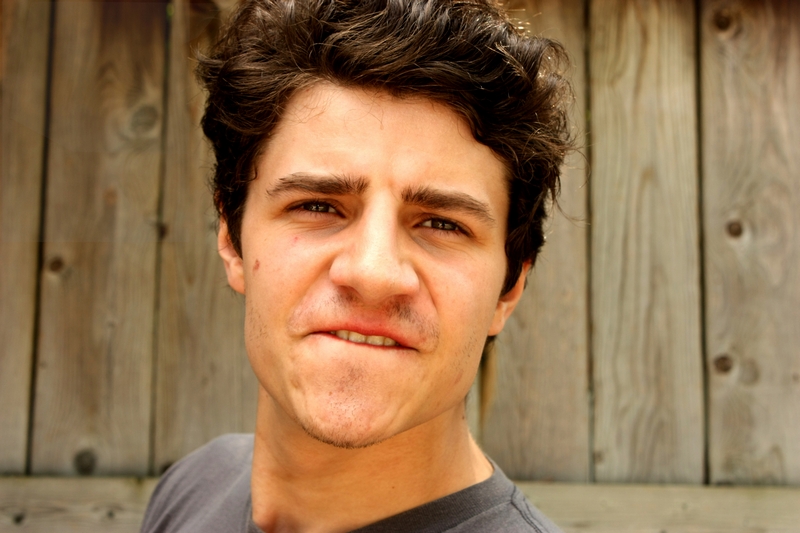 CJ, below, writes to us with a question about a recent incident he had out in the world. We thought his request for advice and our answer was worthy of posting to our blog – as many men face similar dilemmas:
Dear Celeste & Danielle,
My name is CJ and while googling for advice I discovered your blog.
I met a really attractive and intelligent woman at a party a few weeks ago. It was a public event at an art gallery. She was an associate professor in her mid thirties. We had been talking for about a half hour and really seemed to be hitting it off. We had even made tentative plans to meet for coffee sometime.
Then, things suddenly went downhill. I commented that she had a "really nice, hourglass figure". I thought she would take it as a compliment but instead she became deeply offended. I went into damage control mode and tried to clarify my comments but I think I only exacerbated things. She told me I was being "inappropriate" and with a look of complete disgust, WHAP!, she slapped my face and departed.
As I stood there alone rubbing my cheek, I was trying to figure out why she was so upset. It seemed like a harmless comment to me but maybe I don't understand women as well I should. Do you think I should send her an apology note or should I interpret the slap in the face as a definitive way of saying she wants no further contact?
CJ
—–
Dear CJ,
First, I'd like to say that nothing you did warrants a slap in the face, and nothing should warrant that act unless you were threatening or incredibly and purposefully rude – which it sounds like you definitely were not.
There's two ways to give a compliment – one from a confident, embodied place and one from a place of scarcity and worship. While worship may seem like an admirable quality, putting a woman above you is not healthy for either you or her. (Embodiment, confidence, scarcity and putting women on a pedestal is something we get into in more detail in our workshops and individual sessions). While we are not big on giving women compliments early in a conversation – here's a way to translate a compliment – "you've got a great hourglass figure" – into something not entirely about her but more about your feelings about her: "I'm really enjoying talking to you." There's a huge difference in these two statements. The former is just an objectification of her (which as you discovered doesn't always work), while the latter, even though it may not "work" – is not up for argument – it is how you are feeling, and she can choose to acknowledge your feelings or not – but they're still yours. When you sense a woman is getting upset with you, it is not the time to go into lengthy explanations or defenses, it is time to take a deep breath, relax and see what she feels went wrong. We have what we like to think of as our patented process for dealing with a woman when she's emotional which we teach in our workshops and are writing up in our upcoming book. It is highly unlikely that, if you use this process, you will ever get another slap in the face.
This is part of our work – helping you discover, acknowledge, and communicate your feelings and hers so you can have the best connections with women and with everyone in your life for that matter.
If you would like to do some coaching on how to meet, seduce and stay more connected with women while feeling confident and powerful, we offer phone and in person sessions.
With Pleasure,
Celeste and Danielle