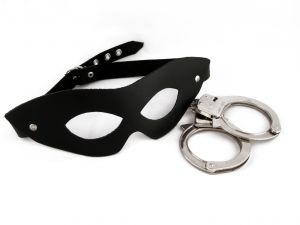 We recently sat down with radio talk show host Tony Stiles to discuss Sexual Contracts and the book 50 Shade of Grey and wanted to share our thoughts on sexual contracts:
Open, negotiated sexual contracts are not common in relationships. Most people have many unspoken agreements about their sexual and intimate relationships, and never feel comfortable talking about sex. Thanks to 50 shades of grey, BDSM classes and other kinds of outreach, the mainstream – or "vanilla" community as it is called by those who practice BDSM – is incorporating the idea that we can openly and honestly ask for what we want sexually and be clear about our boundaries (what we won't do) as well. Making a sexual contract can be very healthy if people are honest about their desires and their boundaries and don't try to go beyond or push each other beyond what is comfortable for them. Also, a good sexual contract should always be up for renegotiation as our needs and desires change throughout our life and relationships. You do not need to be practicing BDSM to have one.
A good contract negotiation begins with accepting and celebrating ALL of your and your partners desires without judgement while still knowing that you and your partner have a choice whether or not you want to participate in those desires. Also, an attitude of creativity, curiosity, playfulness and openness are really helpful.
A sexual contract can be very helpful to reigniting the spark in sexless or low sex marriages. This is because many people think that sex is supposed to continue to happen spontaneously and without any communication throughout an entire relationships which is crazy, especially as we begin to have children or our responsibilities grow. The truth is, once the honeymoon period is over, sex is something that needs to be cultivated and both partners need to be willing to take the lead, ask for what they want, initiate sex and bring in new ideas. It takes real commitment for a sexual relationship to stay hot over time. Willingness to be open and try new things and to take the risk to be really honest and specific about sex is so helpful. Each person has deep and important fantasies that they want to experience, but not everyone feels comfortable or safe to communicate then. Women often don't even count what turns them on as a fantasy because their fantasies are not always overtly sexual. Sitting down and openly discussing a sexual contract can be a wonderful way to spark communication. It is less important that folks sign on the dotted line then that they actually have a forum in which they can share their desires – a contract creates this forum.
If you'd like help renegotiating your sexual contract, give us a call.