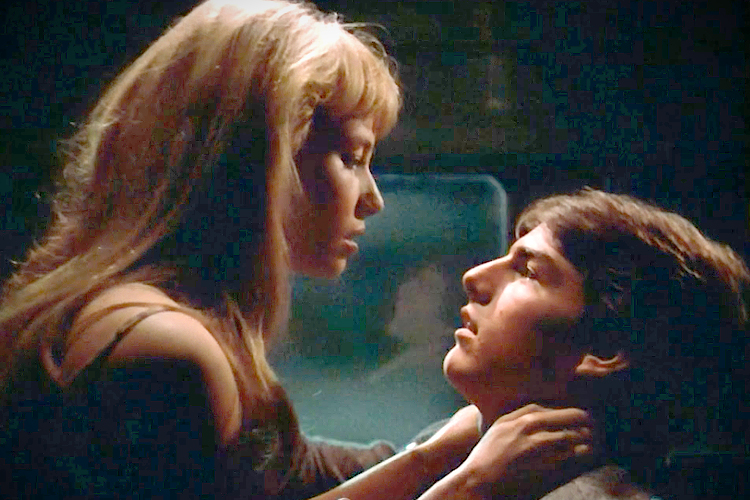 This week, we are delighted to feature a blog from Elena, a Somatica Graduate and full-time Practitioner.
In Search of My Movie…
In Somatica we talk about HSM, or Hottest Sexual Movie. It's the words, energy, touch, and experiences that make you feel exactly what you long to feel when you have sex. As I've begun to explore my own HSM, it's been tricky to figure it out, and to accept myself and my turn ons as they are.
Over the past few years I have been an archaeologist of my own soul, my sexual, erotic, vital self. When I first took the Somatica training I was completely disconnected from my sexuality. I was so stuck and had no idea where to even begin getting unstuck. Thankfully, I was in the right place! With the experiential tools and skills, and emotional support I received in the training I was able to begin my ongoing journey of self-discovery. With more consciousness has come more choice, intention, awareness and fulfillment.
Exploring my hottest movie has been one part of this journey – digging into my fantasies and experiences to identify what turns me on: What do I fantasize about? What kind of porn do I like to watch? What sexual encounters and relationships have been the most arousing? Why? What did I feel in those moments? What am I wanting to feel?
In my first year of the Somatica training, I was in a group with two men, both of whom seemed to me to be way more in touch with their HSM than I was (I'm a pro at negative comparison!) I shared with them a scene from a movie, and a story written by Anaïs Nin. The movie was Risky Business and the scene is Love on a Real Train. I haven't found the story again and I don't know if I even remember it right but what remains in my imagination is a woman in a skirt being taken from behind in a populated, public space by a stranger.
What about these two "scenes" get me and why? As we explored and one of my co-students reframed my fantasy I was able to get more detail about what turned me on in the stories and what didn't. For example, when he framed the the scene on the train as just me and a gentleman, I immediate corrected him – no, he's not a gentleman. When my colleague added that no one was around, that was wrong too (even though that is the scene in Risky Business). It wasn't about people being around and watching, it was about people being around and not knowing. In the Anaïs Nin story, the sex is public and also secret. This led me to memories of my first boyfriend and I having sex in my room at my parents house, in the middle of the day. Everyone was home but they had no idea what was going on in my bedroom. It was hot.
From this first layer excavation my takeaway was that secrecy, risk, and illicit sex are veins of rich ore in the mines of my desire. As I follow them more deeply other insights come to light. For instance, I'm not necessarily turned on by illicit as in dishonest – although the tension created by an affair definitely has its appeal. I get even more aroused by engaging in non-traditional sex and relationships. It turns out what arouses me is the risk involved in being vulnerable in my intimate relationships, and the super hot, shared secret of how sex can be, and how relationships can be, when engaged in authentically, erotically, naughtily, and openly.
My Hottest Sexual Movie is a work in progress. It is exhilarating to continue refining, learning, and practicing my movie! Exploring it in a group setting, being supported by community and supporting others is amazing. This year I have the opportunity to lead a group in the training and I am looking forward to helping others explore, find their HSM, embrace it and feel empowered to share with their partners freely and without shame.